Harness A.I. for Your Organization's and Team's Success:
A Practical, Human-Centric Approach
Artificial Intelligence (A.I.) is revolutionizing businesses, but how can you make it work for your organization?
It's more than just technology; it's about blending A.I. with your team's unique strengths and creating custom-tailored workflows.
Why This Workshop?
Join us for an engaging two-day journey with Peter Ivanov, a global manager, keynote speaker and bestselling author with a proven track record in leading disruptive organizational transformations, and Frank Kottler, a digital-native technology strategist with a passion for connecting people, A.I. and business value. Together, they'll guide you through practical strategies for implementing A.I., focusing on:

What's in Store?
An interactive, hands-on experience, including:
Day 1: Understanding A.I.'s potential and limitations; placing it in your organizational context.
Day 2: Defining goals, developing tailored workflows, and guiding your organization's transformation.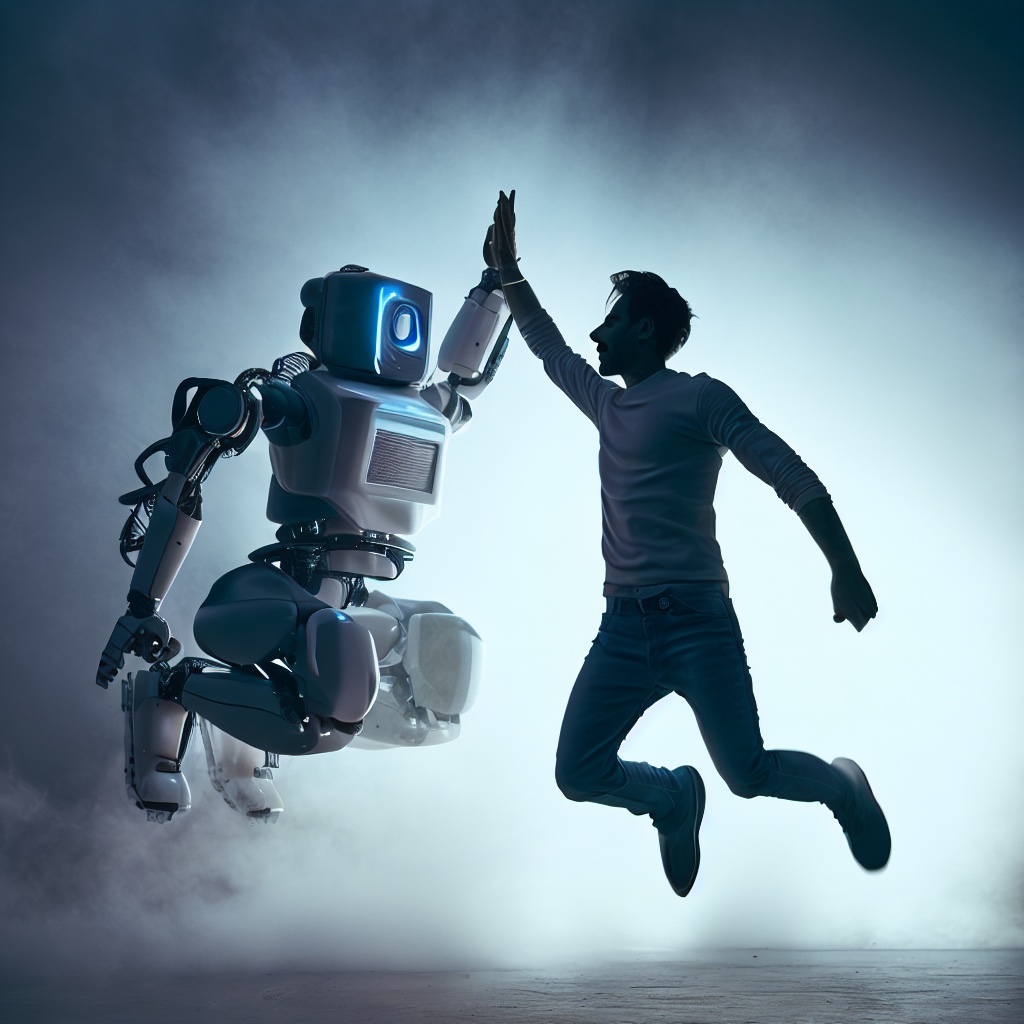 Ready to Embrace the Future?
This isn't just a theoretical session; it's a practical guide to making A.I. an empowering part of your team's innovation and growth. Don't miss this opportunity to lead with confidence in the A.I. era.
Exemplary Agenda—will be custom-tailored to your unique needs
Day 1
Morning: Understanding the Potential of Artificial Intelligence in the Workplace and Business Processes
Understand the strengths, weaknesses, and use cases of AI in the business world.
Recognize the human factor as a central element of AI transformation.
Identify and involve stakeholders in the AI transformation.
Identify and manage risks in AI-assisted processes.
Develop scenarios for the implementation of AI in the workplace.
---
Afternoon: Placing Artificial Intelligence in the Context of Your Own Organization
Evaluate and enhance your organization's AI maturity level.
Create prerequisites for a successful AI transformation.
Recognize and manage synergies and conflicts with existing New Work initiatives.
Identify and develop future core competencies of your AI-supported organization.
Day 2
Morning: Defining Goals and Initiatives for AI Implementation
Align the benefits of AI integration with your strategic goals.
Define strategic goals for your AI transformation.
Develop strategic AI initiatives to complement your organizational strengths.
Estimate effort and benefits, narrow down and prioritize the AI project portfolio.
Define and measure project success.
---
Afternoon: Successfully Guiding Your Organization in the Implementation
Understand organizational development as a link between AI strategy and implementation.
Set phases and milestones for the transformation process.
Plan supportive development measures: human resources, data, processes.
Further develop and create new competency and role profiles for AI-supported teams.
Allow your culture and organizational structure to grow in the transformation process.
Our proposal is designed to empower your organization to not only adapt but thrive in the era of AI integration. Facilitated by seasoned experts with a wealth of experience in AI strategy and implementation, this workshop promises to be a transformative experience.
Don't miss this opportunity to shape the future of your organization.
Reach out to us to discuss how we can tailor this workshop to align with your unique needs.
"We started transforming to a 100% distributed team between Germany, Nigeria, Spain, Cameroon and the US. Within the first four hours of Peter's coaching a real team was born, although most of them have not yet met in real life. I have never experienced anything like this.

Konrad Gulla

Founder & CEO of Keeeb Group